Giving room for our friends and family artists to recreate and illustrate how they view and perceive our logo with their own unique creative approach.
A series of artist who vived Sweda logo with their own salience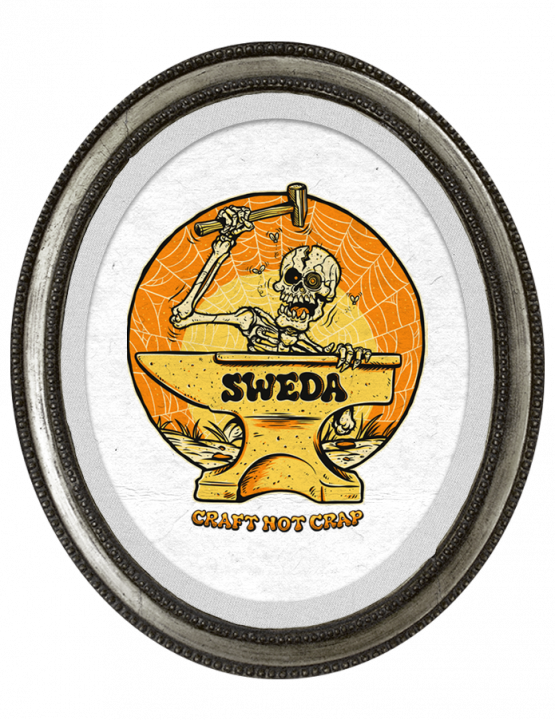 CRAFT NOT CRAP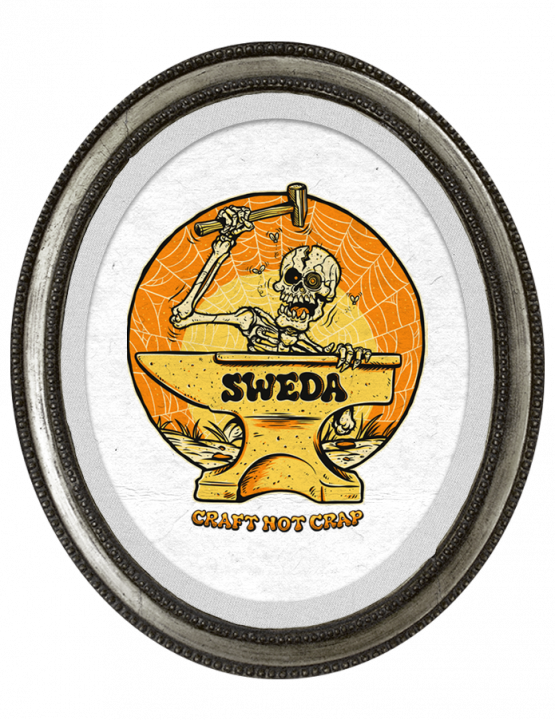 Phil Guy known as BURRITO BREATH is a graphic artist/illustrator born in Ohio, US. He's always been passionate about doing something creative for a living. His cheeky illustration, from his character, gets him popular in the scene today. The same energy is also embedded in our logo that he made several years back. CRAFT NOT CRAP means what it means literally. We always pour out effort, creativity and time to make valuable and worthy crafts.
SKULL BENCH BLOCK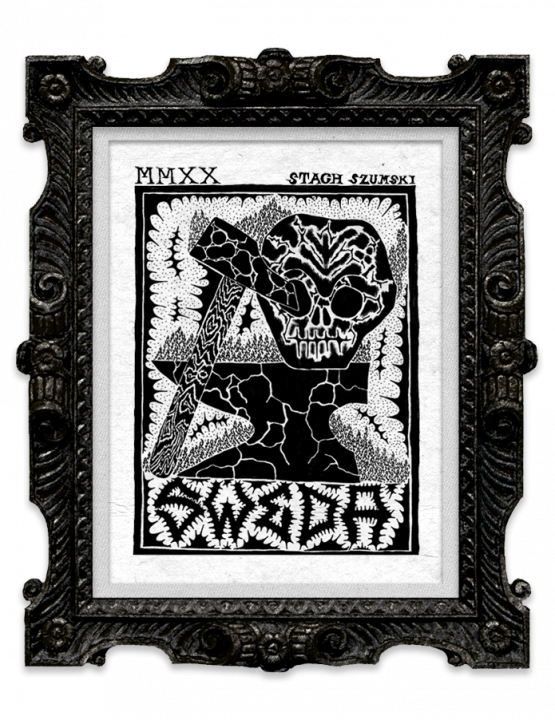 STACHU SZUMSKI is a visual artist with a multi-faceted creative focus, from conceptual-interactive activities to purely intuitive visual practices. He is also one of the co-founders of Nomadic State Project, a non-territorial micro state project. We are amazed with this surreal design he made, an upshot of his creative approach put to our logo. His artwork never once was a mediocre piece. This design is uniquely different and we enjoy it so much!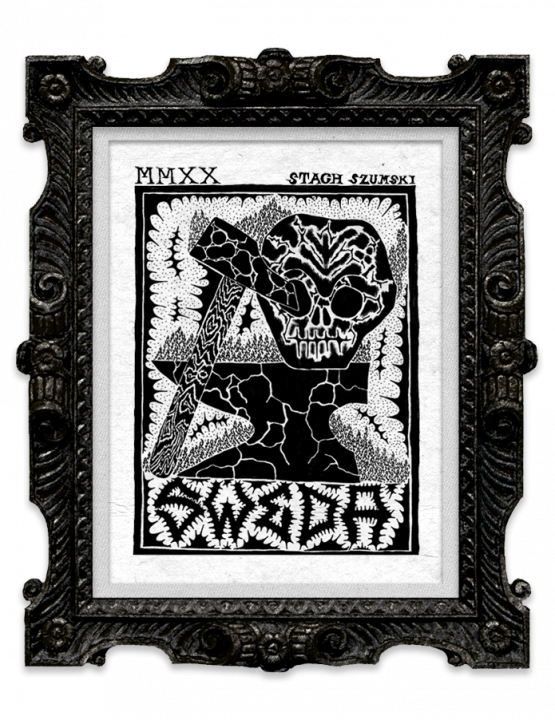 VICTOR KOAST
VICTOR KOAST is an California-based artist and designer who explores monochromatic linear gradients in the form of embodied figure silhouettes. Throughout his lifetime, he's been working with numerous popular streetwear brands. He managed to invigorated and enlivened his ingenuity and sui generis character with 3 elements of our logo (skull, hammer and anvil). The artwork turned out astounding. Thanks to his sublime artistry in illustration, pattern and lines.