Back in 2017 and 2019, 'Piala Presiden' committee came to us and asked to embellish the first trophy of Piala Presiden 2015. The 2017 trophy is originally built from old Javanese teak wood made by 73-years old artist Ida Bagus Ketut Lasem from Bali with traditional technique: wood carving. The first wood carving was done by Mr. President Joko Widodo in the opening ceremony and then completed by the artist. The 'Piala Presiden' is the pre-season of the most prestigious football competition in Indonesia because the tournament is realized from the president's behest. For those who dream of being handed out the trophy directly from the president must become the champion of the tournament. Therefore, the Pre-season tournament is so prestigious that even the hype of this tournament can beat the League's hype.
2017
This is the very first time we work on the Piala Presiden 2017 project as well as our time building a trophy from scratch. It's a great challenge that we faced with passion and enthusiasm. The committee came with the concept and brought the wood that will majorly be used for the trophy. We are asked to embellish it by wrapping it in silver without making them separate. They also need to maintain the synergy while blending silver with the wood. Then, we brainstormed and came up with the idea of 'Bhineka Tunggal Ika', the slogan of our country which means Unity in Diversity. The idea is visualized with the Mandalika Flower, a typical flower from Nusantara. The name Mandalika is widely encountered in Ancient Javanese texts. Philosophically, although the petals of the Mandalika flower are separated, they are conical and united at the top, symbolizing the principle of diversity. We wrap a half part of the wooden trophy with Mandalika Flower patterned silver, this represents the energy and spirit of our concept and highlights the traditional techniques we use.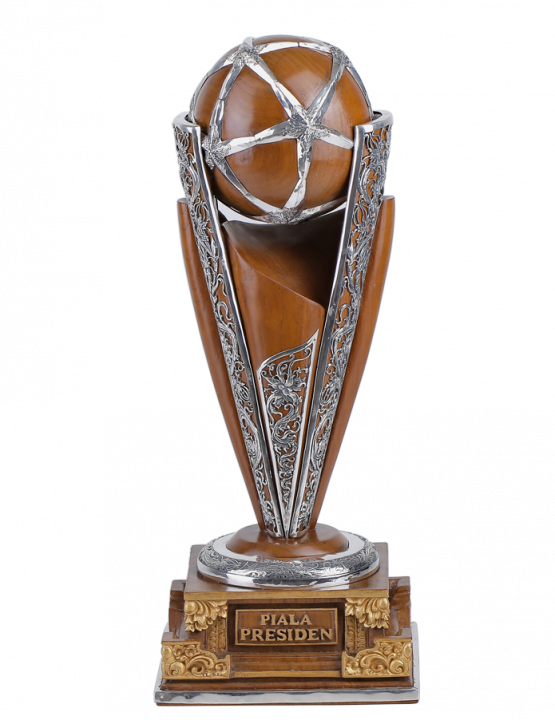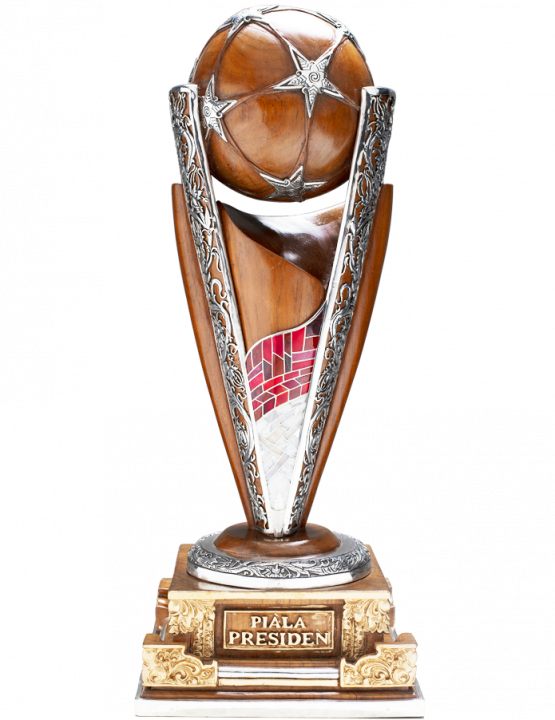 2019
2 years after Piala Presiden 2017, the committee came to us again to create a finer and impeccable trophy. They asked us to add natural materials to enhance the aesthetic as well as its prestige. Meeting their needs, we planned to add Indonesian beautiful stones. We wanted to create the trophy with a natural theme consisting of natural elements such as wood, silver and stones. All materials are natively from Indonesia, this became the embodiment of our Nationalist concept. We applied myriad stones coming from all across Indonesian soils such as Sumatra, Java and Kalimantan. We curated red and white colored stones symbolizing our national flag (Sang Saka Merah Putih) which then we swathed it with silver and put it in the centre-front of the 2019 trophy. This is perceived as a manifestation of an extraordinary combination in terms of concept, material, story and technique. We could not be prouder!