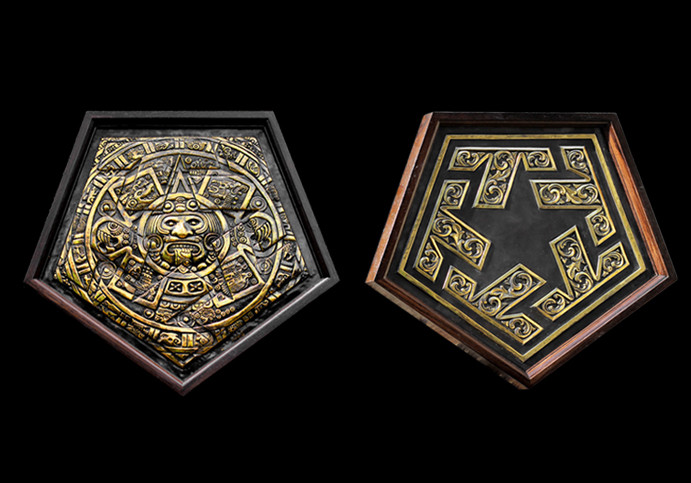 26 Sep 2017
T-STAR BRASS CARVED
In late 2017, we got in touch with Bobby Ruiz, founder of the famed streetwear brand 'Tribal Gear', to create a brass carved plaque with his iconic tribal logo, T-star. We made 2 brass carved plaques by responding to the logo with Aztec T-star. We always exercise traditional technique in our products whether it's jewelry or any other custom piece, such as this hand carved brass plaque.
Read More
26 Jan 2017
SWEDA FOR LAYZIE BONE
One of the inseparable industries from Sweda custom jewelry is Hip Hop. Hip Hop has been known as a music industry full of musicians and artists wearing extravagant, flashy and personalized jewellery. Custom jewellery made using traditional technique has a spot in musicians' heart for it being a one-of-a-kind and unique piece, giving off another level of flexing vibe.
Read More